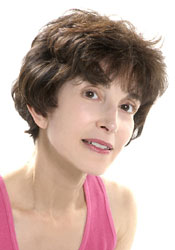 In addition to her Pilates and voice-over work, Susanna Gaertner has been an Associate Publisher, an Advertising Director, and has written about everything from medicine to massage, from wine to travel for publications as diverse as Smithsonian, New York Magazine, New Woman (Australia), the Sydney Morning Herald, and the Santa Cruz Sentinel. She has worked in Europe and Australia, and her facility in foreign languages has given her a unique perspective from which to write her wine and travel articles.

Susanna would like to extend special thanks to her latest mentors: the teaching staff of the wine program at the CIA in St. Helena.
Susanna Gaertner can be reached by email at
susgaert@aol.com
.