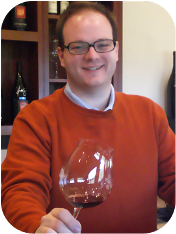 Ryan is a resourceful and motivated marketing professional earning an MBA in International Management (MIM) with a focus on the Pacific Rim region and Global Marketing at Portland State University. He is a transplant from the midwest now living in Portland, Oregon, surrounded by the Willamette Valley wine region. Ryan enjoys exploring and tasting his way around the Northwest. Additionally, Ryan's website Northwest Whites focuses on white wines of this region. Beyond the Willamette, Ryan is also the managing editor for Palate Press: The online wine magazine. Follow Ryan Reichert on Twitter at: http://www.twitter.com/ryanjreichert
Ryan Reichert can also be found on the web at http://www.ryanreichert.com.
Ryan Reichert can be reached by email at ryan.reichert@gmail.com.