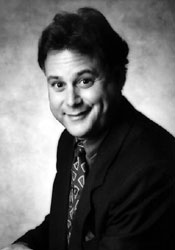 Studying at a prestigious Italian culinary academy at an early age Mark Russo returned to the US to open a highly successful restaurant in Newport Beach, Ca. Winning several wine and food awards, including personal accolades from the Baroness de Rothschild, Mark began studies at UC Berkeley and had the good fortune to meet Julia Child who became a lifelong mentor and friend. When Julia, Robert Mondavi and Dick Graf were creating a new food and wine nonprofit group called the American Institute of Wine and Food, Mark became a powerful advocate for the organization and today is the Chair Emeritus of AIWF's Northern California Chapter.

Mark has a professional background in marketing, public relations and advertising. He is a skilled professional in food, wine and spirits, garnering several awards. He is a long time member of professional culinary and wine organizations such as the American Society for Enology and Viticulture, the Society of Wine Educators, the San Francisco Professional Food Society, the Islay Whisky Society and the American Institute of Wine and Food. He's judged several wine and spirits competitions, and distinguished his palate by winning in the renowned California Wine Tasting Championships, and numerous other tastings. Mark currently serves as the US Brand Ambassador for Macallan Scotch Whisky.

As the founder of Angel's Share, a luxury lifestyle company focusing on food, wine and spirits, Mark conducts highly prized, exclusive wine tours through the Napa and Sonoma valleys, making excellent use of his 25+ year associations with winery owners and winemakers throughout California. He created one of America's singular wine events, "The California Cult Wine Classic" where up to 20 "cult" wines costing over $1000 per bottle are enjoyed in an evening of wine appreciation and education.

Mark lives in the California wine country with his two Newfoundland dogs and Percheron horse.
Mark Russo can also be found on the web at www.angelsshare.com .
Mark Russo can be reached by email at mark@angelsshare.com.
1.  Mark Russo, ""Pop Star"" ( angel's share website: 4/2006 )

2.  Mark Russo, "Palmaz Vineyards" ( angel's share website: 2/05 )

3.  Mark Russo, ""new Cult Cab" from Napa" ( angel's share website: 2/05 )

4.  Mark Russo, ""Port Report"" ( angel's share website: 3/05 )