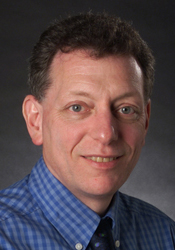 Michael Lasky is an award-winning, 30-year-plus journalism veteran. His two-pronged journalism career spans the worlds of food & wine and technology. As an editor at PC World for over a decade, Michael Lasky was the recipient of a Computer Press Award, multiple American Business Press Association Neal Awards, and Western Magazine Association Maggie Awards. Previous to PC World, he was an editor at other tech publications and produced special sections for Newsweek. He has contributed hundreds of articles and reviews to national magazines and newspapers including Playboy, Esquire, Prevention, GQ, Parade, Writer's Digest, The New York Times, Travel and Leisure, and San Francisco Focus.

As a food and wine writer and reviewer, Michael pioneered wine and food coverage online for the Prodigy Service and Playboy.com. Michael Lasky has also written two books and contributed to a number of anthologies as well. He started his career as a reporter for a Gannett chain newspaper and has a Bachelor of Science (Psychology) from Union College and a Masters in Communications from Cornell University.

Michael Lasky is APPELLATION AMERICA's Managing Editor and a taster on the Wine Review panel.
Michael Lasky can be reached by email at
m.lasky@appellationamerica.com
.