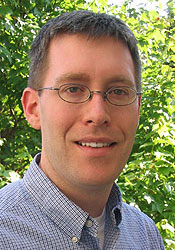 Kevin has been writing about wine since 1997 when he took interest in local wineries – in Colorado! After traversing that state and all of its wineries, Kevin returned to his home state of Maryland to publish Discovering Maryland Wineries, a tour guide to the local wineries...the first of its kind in the state.

Kevin then researched the wineries surrounding Lake Erie and soon published Discovering Lake Erie Wineries, which covers wineries in the lake regions of Pennsylvania, New York, Ohio and Ontario. The series continued in 2000 with the publication of Discovering New Jersey Wineries.

Kevin is the Executive Director of the Association of Maryland Wineries, the industry trade group representing Maryland's wineries. He continues to write wine articles for regional publications and hosts Word on Wine – a weekly radio show that explores the history and culture of wine – on 91.5 WBJC-FM in Baltimore.

Kevin teaches journalism and mass communication at Loyola College in Maryland and is the Assistant Director for communication study abroad programs. He received his MA in environmental journalism from the University of Colorado at Boulder and his DCD (doctorate in communications design) from the University of Baltimore where he studied Internet design and the effectiveness of e-advocacy.
Kevin Atticks can also be found on the web at http://www.resonantgroup.com.

1.  Kevin Atticks, DISCOVERING MARYLAND WINERIES ( Resonant Publishing: 1999 )

2.  Kevin Atticks, DISCOVERING NEW JERSEY WINERIES ( Resonant Publishing: 2001 )

3.  Kevin Atticks, DISCOVERING LAKE ERIE WINERIES ( Resonant Publishing: 2000 )