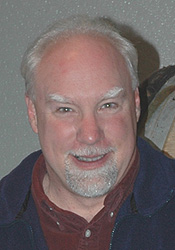 Cole was bitten by the grape bug in the 1970s when, on a whim, he dropped in on an early Robert Mondavi Winery tour of their vineyard and cellar, and was amazed to learn about the utter complexity and artistry involved in wine.

Though he spent 17 years in executive marketing positions in California's Silicon Valley, Cole felt the need for a major life change. Moving to rural Oregon in 1998, his passion for wine was renewed by what he saw going on in this young wine region producing amazing products through individual commitment and a passion for quality and creativity.

Combining his love of wine with his skill as a writer, Cole created the Oregon Wine Report in 1999 to give consumers in-depth information on the wines, wineries, and winemakers of Oregon.

In 2004 Cole and the Oregon Wine Report were given the James Beard Foundation Journalism Award. In 2005 SAVEUR magazine chose the Oregon Wine Report as one of their "Top 100 Favorite Things" in the world of food and wine.

Cole is also Co-publisher and Wine Editor of Northwest Palate magazine. His work on Oregon wines has also been published in the San Francisco Chronicle, The Oregonian, the Eugene Register Guard, and he has written on food and wine for www.oregon.com and www.avalonwine.com. He is also the regional correspondent for the nationally distributed wine industry magazine Wines & Vines.

Cole is a frequent judge for Northwest wine competitions, including the Oregon State Fair, Northwest Wine Summit, Greatest of the Grape, World of Wine, Idaho Wine Festival, and McMinnville Art & Wine Classic.
Cole Danehower can be reached by email at
cole@nwpalate.com
.