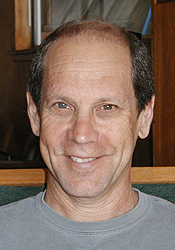 Stan Hock has been in the wine business in California for over 30 years. After owning and operating a fine wine shop in Berkeley for ten years, he became a widely published wine writer and subsequently joined Sutter Home Winery as its public relations director. During his 13 years at Sutter Home – now Trinchero Family Estates – Stan served as the company's spokesman, crafted all trade, media and consumer communications, created and managed the company's multiple websites and supervised its trade hospitality and education programs.

In 2002, Stan left Trinchero Family Estates to become a freelance copywriter and communications consultant under the imprimatur Words on Wine. Since then, he has written a broad range of consumer, trade and media materials for wineries, wine companies and winery associations throughout California while commenting on the wine business for publications such as Wine Business Monthly.

Stan is the co-author of Harvesting the Dream: The Rags-To-Riches Tale of the Sutter Home Winery, published in 2004 by John Wiley & Sons, and collaborated with renowned cookbook author James McNair on the Sutter Home Napa Valley Cookbook, published in 2000 by Chronicle Books. Stan also contributed a chapter to Spinning the Bottle: Case histories, tactics, and stories of wine public relations, published in 2004 by Harvey Posert and Paul Franson.
Stan Hock can be reached by email at
stan@words-on-wine.com
.