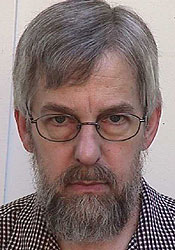 Since 1992, Dennis Schaefer has been the wine columnist at the Santa Barbara News-Press, documenting the continuing progress and the increasing reputation of Santa Barbara County wines in the world marketplace.

In his thirty years in Southern California, he has written about restaurants, food and travel for WESTWAYS, the AAA (Automobile Club) magazine of Southern California, as well as L.A. Style, L.A. Reader, California, Guest West, Savor, The Food Paper, The Wine News, and winetoday.com.

He is a contributor to Gayot's Gault-Millau travel guides in America, including "The Best of Los Angeles & Southern California", "Los Angeles Restaurants", "Guide to the Best Wineries of North America", and "The Best of Germany".

He is the author of "Masters of Light: Conversations with Contemporary Cinematographers" (1984), "Vintage Talk: Conversations with California's New Winemakers" (1994) and "Touring the California Wine Country" (1997).

Currently, Schaefer is the wine columnist at the Santa Barbara News-Press and a contributing wine columnist at Touring & Tasting. Unlike Diogenes, he has given up the search for the truth and instead is seeking just a few good bottles of wine.

For AppellationAmerica, Dennis serves as Regional Correspondent for Santa Barbara County and its three AVAs, Santa Maria Valley, Santa Ynez Valley and Sta. Rita Hills.
Dennis Schaefer can be reached by email at
d.schaefer@appellationamerica.com
.
1.  Dennis Schaefer, "In northwest Spain, Albarino is the thing" ( wineloverspage.com: May 25, 2007 )