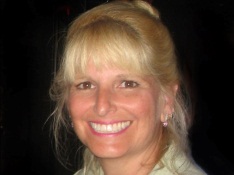 Allison Siena is a native New Yorker and currently resides on Long Island. She started her career in film and television, but was always a wine enthusiast. After nearly 20 years in production and after several industry recognition awards, she decided to follow her passion for wine. She transferred her skills into marketing, specifically for the wine industry and worked for a local importer building brands like Concha y Toro, Cecchi, and Banfi. In 2006 she graduated from the Sommelier Society of America and received her Sommelier certificate and in 2011 she earned an MBA in International Business. Today Allison is the resident Sommelier at a local Long Island winery and independently works with restaurateurs on updating their wine lists to better compliment their menus, as well as consults with both business professionals and consumers on wine education, wine tastings, general wine appreciation, as well as event planning. One day she hopes to retire and live on a vineyard, study enology close up, and just watch the grapes grow.
Allison Siena can be reached by email at
Allison@sapphireco.net
.