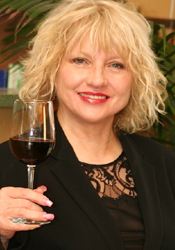 Jean Deitz Sexton has written about wine since 1995. She is a contributing editor to MarketWatch magazine, owned by M. Shanken Communications, publishers of Wine Spectator. She has written about the Sierra Foothills region for Wine Spectator, Decanter and Sierra Alive.

Deitz Sexton has also written about wine for the San Francisco Chronicle and Wines & Vines Magazine. As a daily journalist she has worked for Associated Press and Bay City News Service and written for the Los Angeles Times. She has also written lifestyle and other feature material for the San Jose Mercury News, Atlantic City Press, Dow Jones News Retrieval, the Santa Rosa Press Democrat and The Union newspaper in Nevada County, where she has a twice-monthly column covering various subjects.

Deitz Sexton won writing awards for her profiles on Niebaum-Coppola winery, investment banker Bill Hambrecht's winery investments, winemaker Milla Handley and winemaker Gary Farrell. Deitz Sexton is the author of "Silicon Valley: Inventing the Future" (1992) and "San Jose Cleveland Ballet: A Legacy for the Future" (1993).

Deitz Sexton enjoys the more casual atmosphere of Foothills wineries and their willingness to take an adventurous frontier approach to trying new varietals and expressions.

For AppellationAmerica, Deitz Sexton serves as Regional Correspondent for the Sierra Foothills region, including Amador, Calaveras, and El Dorado Counties and the Sierra Foothills, Fiddletown, Shenandoah Valley and Fair Play AVAs.
Jean Deitz Sexton can be reached by email at
j.sexton@appellationamerica.com
.