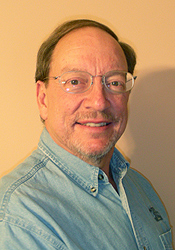 Greg McCluney has been writing about wine, beer, spirits, food, travel and restaurants since 1988 from his home bases in Atlanta, Georgia and Tampa Bay, Florida. He has contributed to USA Today, Shanken Publications, AirTran Arrivals, the Atlanta Journal-Constitution, Atlanta Magazine, the Kansas City Star, Tampa Tribune, Wines and Vines, Tampa Bay Magazine, Tampa Bay Life, Tampa Bay's Best, Edible Atlanta, Zagat Guides, James Beard Publications, and he writes for the Atlanta Wine School.

McCluney served as associate editor for The Wine Report magazine in Atlanta and wine manager for the south's largest consumer wine event, WineSouth. He has traveled most of the wine world to research and taste for his reports.

McCluney also writes about fly fishing and boating where his work has appeared in Outdoor Life, TWA Ambassador magazine, Destination Fish and other outdoor magazines. He believes the biggest problem in the wine world is snobbish wine guys who walk around in black ties and ruin the opportunity for ordinary people to experiment and experience wine with great food on a daily basis.

McCluney's memberships have included the Society of Professional Journalists; National Press Club; International Food, Wine & Travel Writer's Association; Society of Wine Educators; and Society of American Travel Writers.
Gregory McCluney can be reached by email at
Gdmccluney@aol.com
.