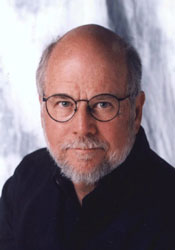 Paul Franson writes about wine, food, travel and wine country regularly from Napa Valley for publications such as the Wine Enthusiast, the Napa Valley Register, Napa Valley Life, Wines & Vines, Wine Business Monthly, Senior Connection, the Vine Wine Country, WineCountry.com and Solano Magazine. He serves as the Regional Editor of Wines & Vines, being responsible for coverage of wineries outside California. He also publishes NapaLife, the weekly insider's newsletter about Napa Valley, and appears weekly as host of 'This Week in Wine Country' on local radio station KVON.

He wrote the wine course for Netscape's online university and also travels frequently to other wine regions of the United States and the world.

Franson was formerly Editor of Electronic Business magazine, wrote for other high-tech business magazines, and owned a large public relations agency in Silicon Valley. With Harvey Posert, he published Spinning the Bottle: Case Studies in Wine Public Relations, though he no longer practices public relations.

Much of Franson's portfolio of wine, food and travel writing can be found at www.TravelTastes.com. www.NapaLife.com is the entry point to NapaLife.
Paul Franson can also be found on the web at www.traveltastes.com.
Paul Franson can be reached by email at paul@paulfranson.com.
1.  Paul Franson, SPINNING THE BOTTLE: CASE STUDIES IN WINE PUBLIC RELATIONS ( HP Press: Feb. 2004 )

2.  Paul Franson, "Second Careers in Wine" ( Wine Enthusiast: May 2005 )

3.  Paul Franson, "Wine in the West Wing" ( Wine Enthusiast: Nov. 2004 )

4.  Paul Franson, "The Changing Face of Retail" ( Wine Enthusiast: May 2004 )