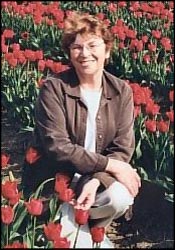 Based in Vancouver, Washington, Susan O'Hara came to the Pacific Northwest from California in 1976 and never looked back. Her love of travel and discovery soon evolved into a love affair with the roads and destinations of the region.

While her interest in wine took root in California, it budded, then blossomed in the wine regions of Washington, Oregon, Idaho and British Columbia. An innate curiosity and love of learning soon resulted in an extensive knowledge of Pacific Northwest wine country, and Susan created a full-time avenue for sharing what she learned with others; that avenue today is known WinesNorthwest.com.

Published to the web in 1997, Wines Northwest now attracts tens of thousands of visitors every month. The comprehensive nature of the site reflects not only Susan's keen interest and understanding of the wine industries she covers, but also her professional background in writing, communications, program management and development work.

Susan writes many of the feature articles on Wines Northwest.
Susan O'Hara can also be found on the web at http://www.winesnw.com.
Susan O'Hara can be reached by email at susan@winesnw.com.