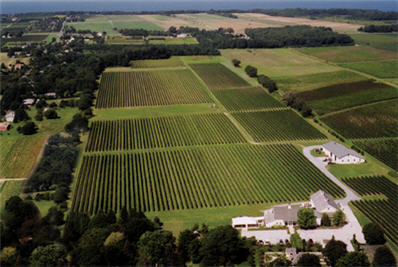 North Fork of Long Island (AVA)
Long Island's North Fork Loves Merlot – But Do the Two Want to Get Married?
Opinions differ on how closely the AVA should identify itself by its top varietal – or whether it should emphasize diversity.
by Roger Morris
June 30, 2009
---

avid Page knew - somehow - that grapes had to be planted where farm crops were the standard.
He just knew it. As he stands at the edge of the 20-acre Shinn Estate vineyard that he and Barbara Shinn own on the North Fork of Long Island, Page explains: "People planted corn and rye and potatoes in these fields for generations, because they could. I have a different thought. These soils were
meant
for grapevines. We just needed time to find that out!"
Just as the dominant crop in Napa Valley half a century ago was prunes, it wasn't until 1973 – the same year the U.S. was quitting Vietnam, an oil crisis was raging and Watergate was in the news – that the first commercial vineyard on Long Island was planted by Alex and Louisa Hargraves, just up the road from Shinn
Estates. Today, the North Fork sports almost 60 vineyards planted across 3,000+ acres that supply grapes to more then 35 wineries producing about a half-million cases of red, white, rose and sparkling wines.
But having proved that the North Fork can make excellent wine and sell enough of it to pay the bills, the appellation is now asking whether it should brand itself with a dominant grape the way that Burgundy did with Pinot Noir, Argentina with Malbec, Northern Rhône with Syrah, New Zealand with Sauvignon Blanc and Napa Valley with Cabernet Sauvignon.
Should North Fork now link itself more closely with
Merlot
, in order to gain an easily recognizable identity? After all, plantings of the grape make up about a third of all the area's vineyard cultivation, it ripens well in this cool climate, and it wins lots of medals at wine competitions
Yes, say some. Not so fast, say others.
The North Fork of Long Island is a skinny peninsula about 30 miles long
and never more than a few miles wide, paralleling the Connecticut shoreline across Long Island Sound and separated from its southern fork, The
Hamptons
AVA, by the Peconic Bays.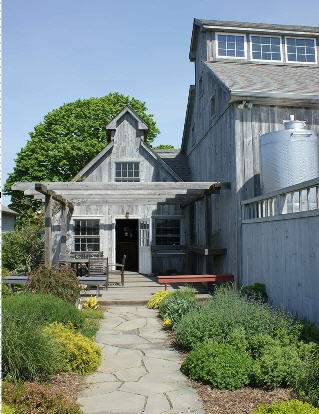 Centuries ago, a glacier laid down a layer of mostly Haven loam – a coarse, brownish-gray soil – over other layers of sand and gravel. The soils drain well (sometimes too well during dry summers), daily maritime breezes provide air irrigation for the vineyards, and the bodies of water soften the extremes of both winter and summer.
Winter vine damage is rare, as is frost, although it can occur. Fruit pillaging by song birds, a perpetual East Coast problem, necessitates netting vine rows at most vineyards.
"Over a 30-year period, the North Fork has an average growing season of about 210 days versus 185 in the Hamptons," says Richard Olsen-Harbich of
Raphael
, who shepherded these two AVAs, as well as the more-general Long Island appellation, into reality, "and North Fork also has about 400-500 more growing degrees days that the Hamptons." Thus, he concludes, "Because of the longer growing season and the degree days, the North Fork is better for growing Bordeaux reds." And no Bordeaux grape ripens more fully and more regularly than Merlot.
For that reason, more than 30 percent of all grapes – red and white – on the North Fork are planted to Merlot, and, according to Donnell Brown, director of the Long Island Merlot Alliance, "There are only three [North Fork] wineries that don't plant Merlot."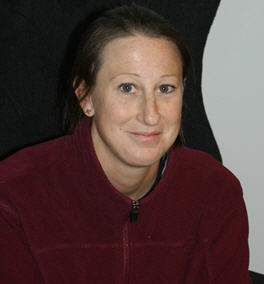 "People are still experimenting with what grows best here," says winemaker Kelly Urbanik of
Bedell Cellars
, "and Sauvignon Blanc is getting a lot of attention. But we will always rely on Merlot – it's our workhorse."
Roman Roth is winemaker and manager at Wölffer Estate in the Hamptons, which grows its own grapes but also buys tonnage from the North Fork, including varietals for Roth's own label, Grapes of Roth. He is a big fan of Merlot. "Merlot is such a great variety for Long Island," he says. "It's more forgiving than Cabernet Franc, and it ripens better than Cabernet Sauvignon. Yes, you can make Bordeaux blends, but Merlot is almost always the base."
Wölffer is one of six wineries that are part of the
Long Island Merlot Alliance
, founded in 2004 to conduct research projects on the grape and to promote it regionally. They are currently making plans for an annual Merlot festival on North Fork. Additionally, the Alliance produces and markets for sale its own Merlot blend – Merliance – using best lots provided by the winemakers. In addition to Wölffer, the other wineries in the alliance are Clovis Point, Pellegrini, Raphael and Sherwood House, all on the North Fork.
Michael Croteau says he built his
Croteaux Vineyards
"concept" winery on a Merlot base, but with a more Provençal orientation than a Bordeaux one. "I didn't want to do what everyone else was doing," says the marketing expert and graphic artist who has designed many North Fork labels. "We're serious beach people, if not serious wine people, so I decided to make a line of rosés."
His delightful rosés are named after the three numbered Merlot clones from which each is made – Croteaux 3, Croteaux 141 and Croteaux 314. "We can make consistent rosé year in and year out,' he says, "because we pick early." Using this approach, rather than the traditional
saignée
method where juice is bled off fully-matured grapes, the wines can emphasize fruit and acidity rather than higher alcohol and sweetness.
Shinn Estate also grows several clones of Merlot – 1, 3, 8, 12, 181 and 347 – that take up about half of its total acreage in vines. The rationale for planting various clones is not necessarily trying to find the right
one
, but rather to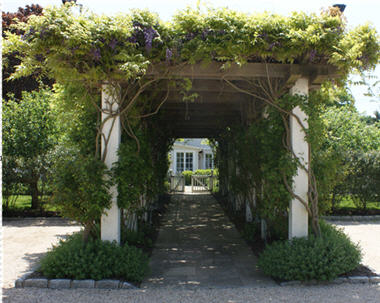 add variety and complexity to a winery's Merlot production. "There were a lot of clones 1 and 3 planted during the '70s and '80s," says viticulturalist Alice Wise with the Cornell University center at Riverhead, "and as we studied clones more closely in recent years, they have ended up being two of the better clones. Clone 3 is rich and round with a good mouthfeel, and clone 1 has more red fruit and less tannins. Recently, the French clone 181 also seems to be gaining importance for blends."
Still, as Roth notes, "not everyone wants to put their eggs in one basket." Some growers question whether the quality of North Fork