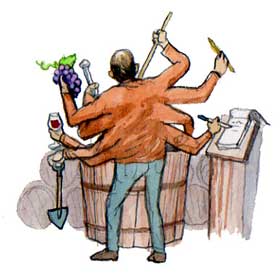 As the Crane Flies
An Interview with Nick Nardolillo
of White Crane Winery
Red wines from the Crane Ridge area, as compared to other areas in Livermore, seem to have more concentrated flavors, longer finishes, deeper color, and a hint of mineral with cassis and fruit forward flavors.
~Nick Nardolillo
by Laura Ness
February 8, 2007
---
Laura Ness (LN):
What do you think the average wine-aware consumer thinks when they hear "Livermore"? Is it still primarily Wente and Concannon?
Nick Nardolillo (NN):
Wente still comes to mind the most, whenever people hear Livermore Valley.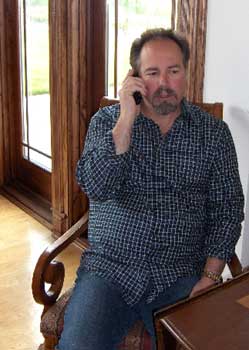 Although that has really been starting to change over the past few years. We had less than 10 wineries up through 1998. We have grown to 38 in the last 9 years. As you are no doubt aware, our boutique wineries have been winning a lot of prestigious awards, both state-wide, and internationally. So the trend is definitely changing in that direction.
LN:
What varietals do you think people associate with your appellation?
NN:
There was a push for a while to accent Merlot as our area's varietal of choice, but that has seemed to die out. I really think
Petite Sirah
has the most potential. Concannon was one of the first to really produce some nice wines from that varietal and there are now at least 5 wineries doing some excellent Petite Sirah as well.
LN:
How many acres of vineyards do you personally have planted and to what varieties? Do you plan to add anything, and if so, what?
NN:
We have about 10 acres planted on our home estate, and we control another 15 acres on the Lot 2 Ruby Hills estate (on the western edge of the Livermore Valley, near Pleasanton). Right now, we are growing
Cabernet Sauvignon
,
Chardonnay
, and Petite Sirah. We are looking at possibly adding some
Cabernet Franc
.
LN:
What drove the decision to plan the varieties you did? Were there any which were not initially successful for you?
NN:
We planted Cabernet and Chardonnay for two reasons. We felt like they are the pinstripe suits of wine varietals. They never go out of style. We didn't want to be like a dog chasing his tail, trying to grow the flavor of the month, which seems to be constantly changing. The other reason, of course, is that these varietals do well in our microclimate.
LN:
What typical yields do you experience from your estate vineyard?
NN:
We keep our estate cropped to between 2.5 and 3 tons per acre; same for the Ruby Hill estate.
LN:
From where do you source the additional fruit needed to supplement your estate production?
NN:
Other fruit is sourced from premium growers who also keep the vineyards cropped to the 3 ton or less standard. The growers are selected for the varietal which grows best in a specific microclimate. For example, we source our
Pinot Noir
from Santa Lucia Highlands. Our
Zinfandel
is from both Livermore and Cienega Valleys. Our
Syrah
is from both Livermore and the Santa Cruz Mountains. Our
Merlot
comes from the Crane Ridge area of Livermore, where our estate is located.
LN:
Describe the characteristics of the Cabernet Sauvignon from the estate vineyard. How old is the vineyard? What has been the best vintage of this wine that you have produced so far?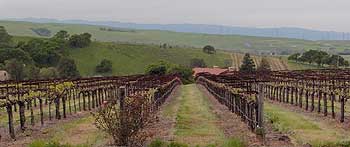 NN:
Our Cab estate vineyard is now about 14 years old. It would be hard to say what the best vintage has been so far. Our 2002 won a double gold medal at the SF Chronicle Wine Competition, going against the best of world-class Napa Valley. It beat out many Napa wines costing two or three times as much as ours. Last year's 2003 Cab took silver medals at Orange County, California State Fair and the Indy International, at a very young age. My guess would be that we will win some Golds this year. The 2004 is being released this February, and is tasting as good as its two older brothers were at the same stage. I can also tell you that the 2006 could end up being the best vintage yet. The initial barrel tasting was outstanding.
LN:
How would you contrast (or not) Cabernet from your estate with Cab from other Livermore vineyards? Is there a significant resemblance among Cabs in the Crane Ridge area which makes you say: "This is Crane Ridge Cab." [Note: Crane Ridge is on the southeastern end of the Livermore Valley near Poppy Hills Golf course off Tesla and Greenwood Roads.]
NN:
Red wines from the Crane Ridge area, as compared to other areas in Livermore, seem to have more concentrated flavors, longer finishes, deeper color, and a hint of mineral with cassis and fruit forward flavors. Even the Merlots grown here are distinctive in that way.
LN:
What makes Crane Ridge distinctive?
NN:
The elevation of the Ridge goes from around 500 feet at the base to around 1400 feet at the top. We have great water drainage, winds which give the leaves filtered sunlight, rocky soils, and temperatures which bring the fruit to full ripeness.
LN:
Is there a personality that is definable as "Livermore Cab"? If so, how would you describe it in contrast to Napa or Paso Robles Cabs?
NN:
Compared to a Paso Cabernet, I think ours are a little more full bodied, with darker, richer fruit flavors, especially when I cold soak the fruit before fermentation. Compared to Napa Cabs, ours are actually very similar to some of the Lokoya Cabs (priced at $126 and up) and Rutherford area Cabs. In fact, the Rutherford appellation has a lot of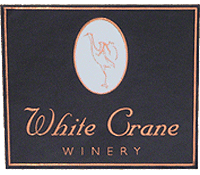 similarities to the Livermore Valley appellation.
LN:
What are the top varieties being planted in Livermore of late?
NN:
Cab is still the top variety, followed by Chardonnay and Merlot. We are seeing some Petite Sirah, Zinfandel,
Sauvignon Blanc
,
Viogner
, and Cabernet Franc also being planted, though in lesser numbers. And actually, most of them are doing well, especially in the Crane Ridge area.
LN:
Is there a wine that your cu