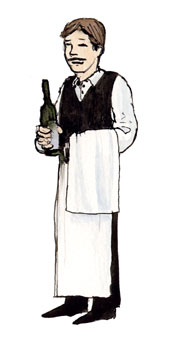 Seyval Blanc
Sure, it's true that your lean body and restrained mineral nature have been compared to Chablis, but you are definitely not part of French Vinifera society. Monsieur Blanc, you are a member of the French-American working class. Your duty in life is to serve humbly in the vinifera-challenged environs of North America. However, cognizant and accepting of your station, you perform proudly and have proven yourself amongst the best of your profession. Your reference letters read: "Mr. White is hardworking and reliable. He has a pleasant and unobtrusive demeanor, yet can entertain his guests with dry acidic wit. If one overlooks his rather bony frame, they will discover that he has the ability to present himself with a polished appearance. A touch of woody makeup and a stylish malolactic suit will add a little weight to his frame. Seyval can be trusted to perform, even in the coolest of working environments".

Appellations Growing Seyval Blanc Grapes
Appellations producing the most Seyval Blanc wines:
Seyval Blanc Grape Details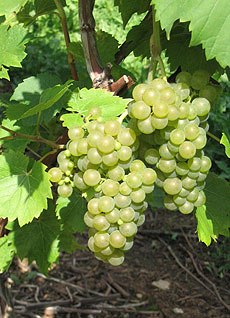 Seyval Blanc (a.k.a Seyval)

Well suited to cool climates, this popular French-American hybrid is the second most planted vine in England, behind Müller-Thurgau. The variety is also popular in Canada and the eastern U.S., particularly New York State. Reliably productive and an early ripening (usually mid to late September) Seyval Blanc is made into crisp white wines, with no foxy flavor, or sometimes into off-dry versions where the tart nature of the variety is balanced with residual sugar. Some producers have employed such enhancing techniques as barrel fermentation and/or aging, and malolactic fermentation to improve the quality of its sometimes neutral character and lack of intensity. The fruit is highly susceptible to botrytis bunch rot.

Sadly, Seyval Blanc (like all other hybrid varieties) was outlawed for "quality wine" designation by vinifera-obsessed European Union authorities, ostensibly, for quality reasons. This is a controversial issue for the English wine industry, where the variety has proved to produce some very notable wines.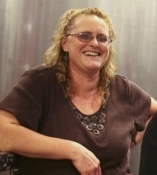 Lehigh Valley
New AVA calls to Manhattanites for a Day in the Wine Country
By
Clark Smith

Lake Michigan Shore
Contessa Wine Cellars:
Where Hybrid Grapes are King
By
Eleanor & Ray Heald

Ozark Highlands
A Wine Rite-of-Passage
in the Ozark Highlands
By
Tim Pingelton

Nova Scotia
A Bridge Not Too Far
By
Craig Pinhey