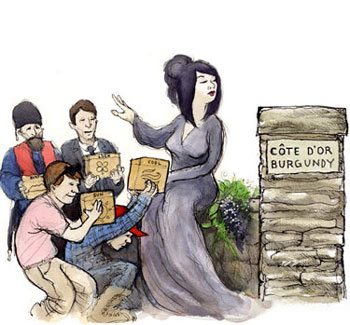 Pinot Noir
You're beautiful...a goddess...but so exasperating! Loving you is like worshiping an unfaithful temptress! As often as you've disappointed us with your undependable ways, you always seem to draw us back. Your alluring beauty and elegance leave us helpless and forgiving of all your moodiness. So long disdainful of any place outside of your home on the golden slopes of Burgundy, we've learned to pacify your temperamental nature with brisk coastal breezes and hillside vistas of the New World. Perhaps now you will grace us with all the charm and beauty that has kept the Burgundians devoted to you for centuries.

Appellations Growing Pinot Noir Grapes
Appellations producing the most Pinot Noir wines: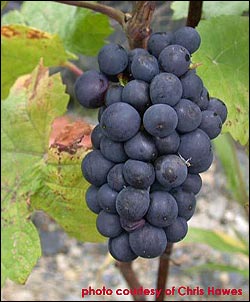 Pinot Noir (aka. Spatburgunder, Blauburgunder, Pinot Nero)

Pinot Noir, the grape responsible for the great red wines of Burgundy's Côte d'Or, is regarded as one of the world's noblest of wine varieties. All the Pinot varieties, the 'noir' version in particular, are highly susceptible to genetic variation, and indeed, a great many clones of Pinot Noir are found in commercial cultivation around the globe. Despite the many clonal variations available to growers, Pinot Noir is rather particular about its growing conditions. It typically produces its best results in cool, often fog-prone regions. Over the past few decades, Oregon's climate, particularly the Willamette Valley, has show itself to be especially well suited for Pinot Noir and this Pacific Northwest state seemed to set the standard for North America Pinot. However, in the late 1980s, excellent Pinot Noirs finally began to emerge with consistency from various California regions; in appellations such as Chalone, Mount Harlan, Los Carneros, the Russian River Valley, and the Santa Lucia Highlands, as well as in Santa Barbara County. In recent years the notably cool climate of the Anderson Valley, in Mendocino County, has also proven to be an area capable of some very expressive Pinots -- here the variety does double duty, also serving as a base for excellent traditional method sparkling wines. Pinot Noir is grown as far north as Canada's Okanagan Valley and Niagara Peninsula, and selected clones of this variety have produced quality wines in the Finger Lakes region of New York State.

Appropriately nicknamed the 'heartbreak grape', no other varietal can claim to have simultaneously seduced and rejected as many suitors. The greatest wines made from the vine possess a complexity and beauty that trap consumers and winemakers alike in a lifelong search for its equivalent. Pinot Noir's character can be hard to qualify. In favorable cool-climate regions, Pinot Noir's youthful character can suggest flavors ranging from red berry fruit to cherries. As Pinot Noir-based wines mature, they rapidly develop strong earthy dimensions, such as forest floor, mushroom, game and violets. Young or old, Pinot Noir's greatest attribute is a harmonious, even sublime combination of fruit, alcohol, body, acidity and tannin.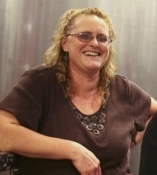 Lehigh Valley
New AVA calls to Manhattanites for a Day in the Wine Country
By
Clark Smith

Livermore Valley
The New Old Livermore Valley
By
Laura Ness

Russian River Valley
THE ABCS of J
By
Rosina T. Wilson

Green Valley of Russian River Valley
Iron Horse: Everything Old is New Again.

Really.
By
Dan Berger

Sonoma Valley
Nicholson Ranch: A Marriage of Three Sonoma Appellations
By
Rosina T. Wilson

California
Pinot Noir's Regional Pedigree
By
Dan Berger

Mendocino Ridge
Mendocino Ridge AVA is Zinfandel Heaven
By
Rhoda Stewart

Sonoma County
A Napa Valley Winery Puts a Sonoma County Winery on the Map
By
Dan Berger

Santa Ynez Valley
Gainey Vineyard
Runs Hot and Cold*
By
Dennis Schaefer