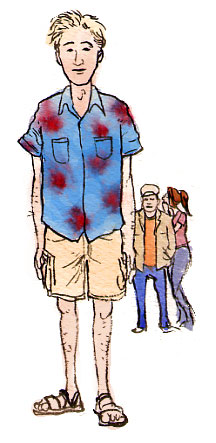 Picpoul
Picpoul, you're a quiet guy who avoids the spotlight, but there are rumors that your lips sting. Underneath that quiet façade some say there is an acidic bite, or is this just gossip from your neighbors Marsanne and Roussanne? Or perhaps from Grenache Blanc, your Rhone companion, with whom you play boules every afternoon? Regardless, you don't care. You're most happy with a dozen oysters from nearby Bouzigues – they're just perfect with a squeeze of lemon! A recent and unassuming immigrant to the rocky hills of West Paso Robles, you've bloomed in sunny California. The new environ even seems to have revealed a more gregarious side of you. You shine in your new tropical dress and even Roussane and Grenache Blanc, who back home teased you as the "lip-stinger", are welcoming you as a welcomed dose of personality at their Westside parties.


Varietal Character by Catherine Granger
Appellations Growing Picpoul Grapes
Appellations producing the most Picpoul wines:
Picpoul (aka. Picpoul Blanc)

This Southern French varietal is one of 13 allowed grapes in the encepagement of AOC Chateauneuf du Pape, albeit a minor component if even present in most bottlings of this famous Southern Rhone AOC. It's predominant area of cultivation is in the Languedoc where it is the only varietal allowed in the Picpoul de Pinet AOC. Thanks to Picpoul's high level of natural acidity, wines made from the varietal are the ideal accompaniment to the oysters farmed in the nearby town of Bouzigues.

Picpoul is new to California and has been recently introduced by Tablas Creek winery in Paso Robles. In 2003, they bottled it as a single varietal, and now, it is part of their 'Esprit de Beaucastel Blanc' blend. Some people say that its name means "lip stinger" (although there is another story that claims that the name derives from "pecking hens").

Paso Robles
Is Paso Robles the Rhône Region of America?
By
Laura Ness

Paso Robles
Deep Roots In Paso:
Growing the Future at Halter Ranch
By
Laura Ness

Paso Robles
Tablas Creek Terroir:
A Sense of Place
By
Harry Haff