Chambourcin
The Talented Mr. Chambourcin. Your attributes are undeniable, but your background is clouded in mystery. All we know is that you were born to a half-breed, blue-collar family, known as the Franco hybrid clan. It was impressive how you made your way into the domain of vinifera high society. Your combination of tannic strength and assertive demeanor seems to have them fooled. As the only dark-skinned chap, popularity was your destiny in the Nantes, a region full of fair-haired women. Away from the imprisoning nature of French vine law, you now seem comfortable with yourself in America. You appear healthy, strong and relaxed. Is it something you're smoking that fills the air around you with that wonderous herbaceous aroma?

Appellations Growing Chambourcin Grapes
Appellations producing the most Chambourcin wines:
Chambourcin Grape Details
Chambourcin

Little is known about the exact parentage of Chambourcin. It was a hybrid developed by Joannes Seibel in the Loire Valley of France, based on a number of undetermined Native American species and Seibel hybrids. Released in the early 1960s, plantings increased steadily in the cool coastal Nantes region of the western Loire Valley in France.

Although no longer a recommended varietal under French wine law, it is still widely grown in the Nantes, a region dominated by pale white wines. Today there are over 9,000 acres planted in the Loire, made into both rosés; and red table wine. It is not surprising that this high-yielding, cold hardy cultivar has made its way across the pond to the cooler-climate areas of North America. It has been planted in America since the 1970s, where it is found mostly in the northeast and midwest, as well as in Canada. Chambourcin also maintains a presence in Australia, notably in the humid conditions of the Hunter Valley. It is extremely vigorous and disease-resistant.

Chambourcin wines offer expressive herbaceous aromas, combined with excellent structure, a result of their thick skins, high tannins and good acidity. This grape is catching on in the New World, suggesting a promising future.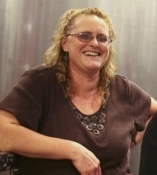 Lehigh Valley
New AVA calls to Manhattanites for a Day in the Wine Country
By
Clark Smith

Lehigh Valley
The Lowdown
on the New Lehigh Valley AVA
By
David Falchek

Virginia
Virginia Wines Wow the Brits
By
Barbara Ensrud