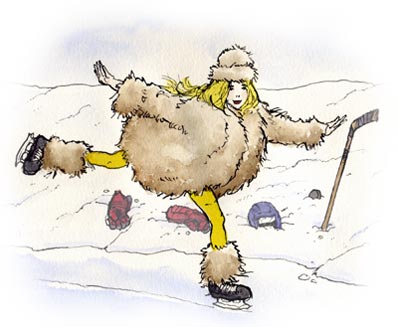 Cayuga
You were born in the Finger Lakes, and bred to tough it out in the rough game of these northern vineyard ponds. However, it must have come as a shock to your parents the way you have developed into a natural beauty with an undeniable feminine charm. You now excel in a sport most scouts and coaches hadn't originally envisioned for you. Your flexibility and grace have made you a fan favorite as the region's home grown ice dancer.

Appellations Growing Cayuga Grapes
Appellations producing the most Cayuga wines: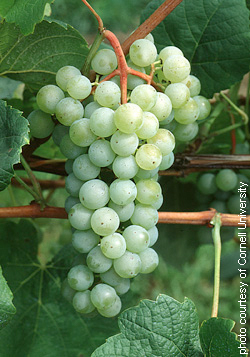 Cayuga

Specifically designed at Cornell University for the cold-climate conditions of New York State's Finger Lakes region, Cayuga is extensively grown there. This hybrid – a cross between the Seyval Blanc and Schuyler cultivars -- has been embraced by winemakers in eastern states and other frost-susceptible parts of North America. It is hardy, disease-resistant and produces quality fruit. It is known for its very large, high-yielding clusters. Early picking is important to maintain the grape's acidity, fruit character and floral bouquet often associated with Riesling. Cayuga has proven to be a versatile varietal, capable of producing off-dry white wines, sparklers and, on occasion, even oak-aged table wines.