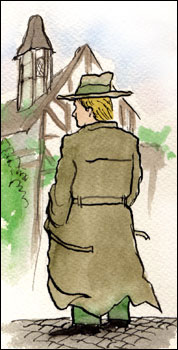 Auxerrois | Pinot Auxerrois

Auxerrois is an international name of intrigue. You are obscure, even in your Alsatian home, where you seek a secret refuge under the roof of 'Edelzwicker'. With the trouble you've had in establishing your own identity in the Old World, one wonders why celebrities like Chardonnay, Pinot Gris, and Malbec would ever wish to borrow your name as an alias. Perhaps the cool environs of North America will give you a fresh start in a place where you can finally make a name for yourself, the name of Pinot Auxerrois!

Appellations Growing Auxerrois | Pinot Auxerrois Grapes
Appellations producing the most Auxerrois | Pinot Auxerrois wines:
Auxerrois | Pinot Auxerrois Grape Details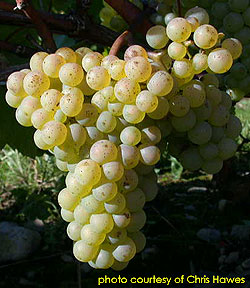 Pinot Auxerrois (aka. Auxerrois Blanc)

Auxerrois' tendency towards low acidity makes it suitable to cooler climates, such as England, Ontario's Niagara Peninsula, and in British Columbia where it is grown with some success. A descendant of a Pinot Noir and a Gouais Blanc cross, it is relegated to the higher Haut-Rhin vineyards in Alsace, where it is most often blended into that region's bulk wine, 'Edelzwicker'. It is also grown in the northeast Moselle region of Germany. Wine made from Auxerrois tends to be dry, with a musky aroma and some floral and citrus character.

Leelanau Peninsula
Auxerrois has found its best home
By
Eleanor & Ray Heald

Carneros ~ Los Carneros
Making Pinot the Saintsburyian Way
By
Alan Goldfarb